SXSW AP Showcase
It's that time of year again! Music, interactive and film nerds all pile into Austin for the oh-so fabulous South x South West (SXSW) conference. Yours truly will be in attendance with the Vans crew and I think I can speak for all of us when I say that we can't wait. I may or may not already be counting down the days.

Anyway, our friends at
Alternative Press
host a rad, all-ages and totally
free
showcase during SXSW. This year, you can check it out on Saturday, March 19th, across all three stages at Emo's. With over 20 bands performing, everyone will have a reason to come out. And after seeing the crowd from last year, everyone will also have a reason to come out early.
See you there!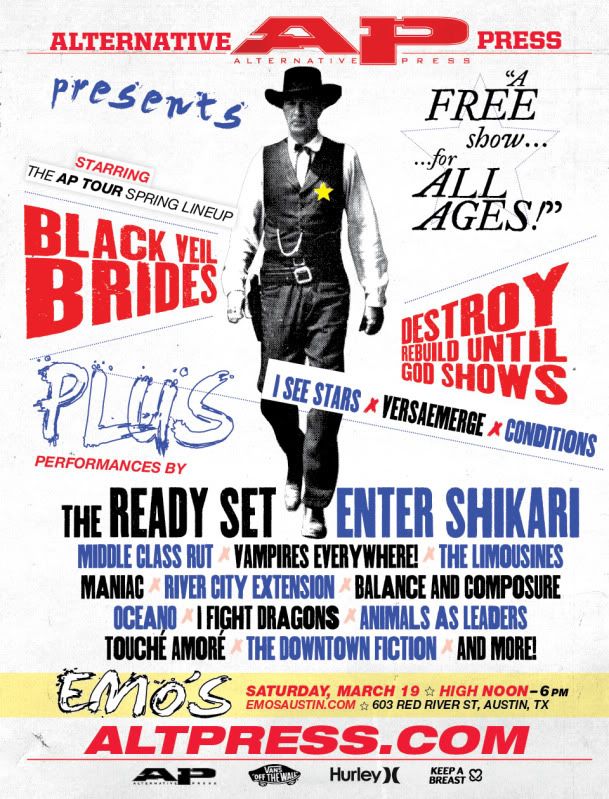 Labels: alternative press, music, show, sxsw, Vans